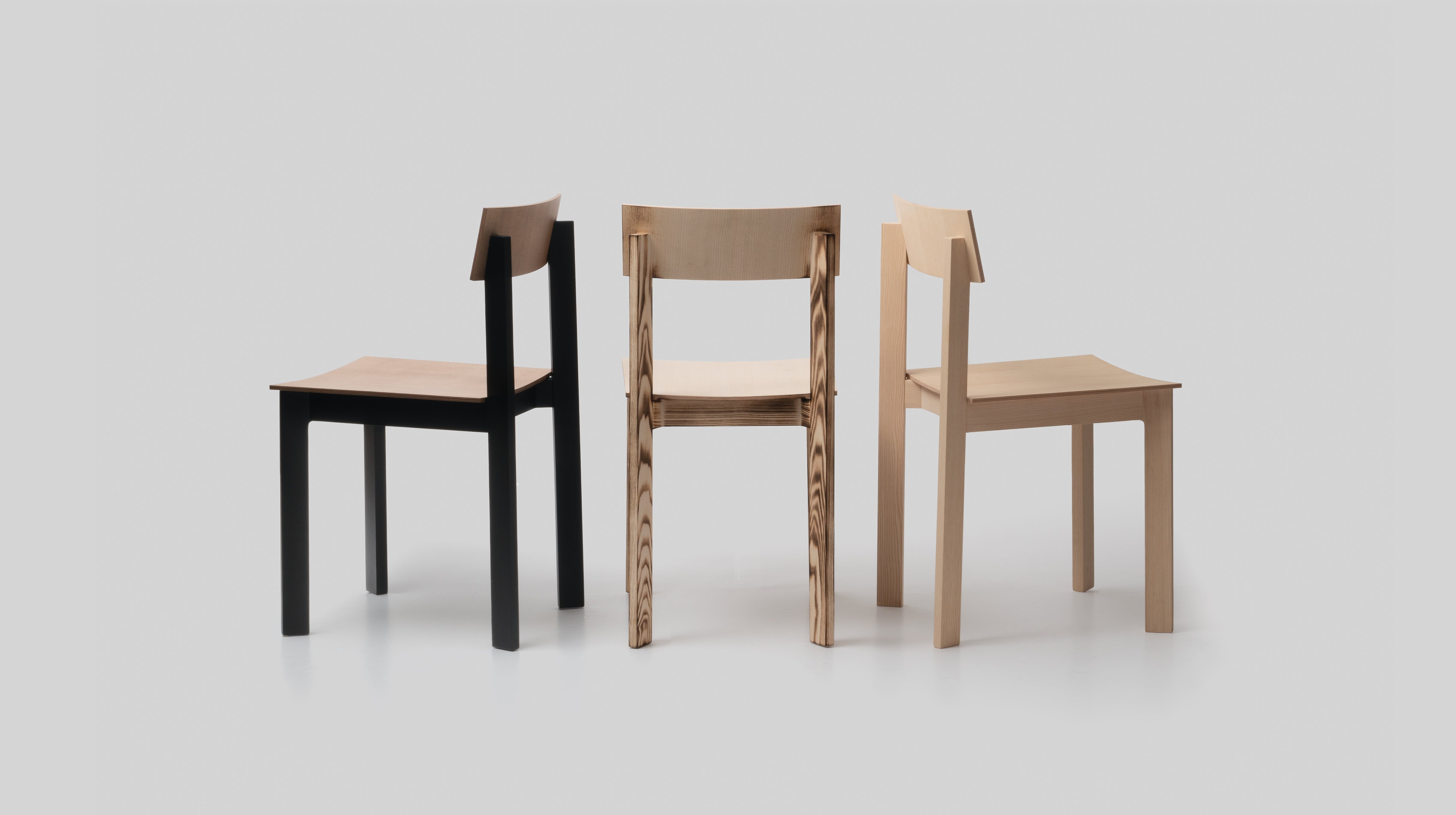 V.03
Candid
Shou Sugi Ban
"If you never fail you'll never learn. We always push ourselves to be brave and to challenge preconceived ideas. If failing is not a risk in the project then what's the point in doing it? What boundaries will be pushed, moved or broken?"
– Kristoffer Fagerström, Note Design Studio
In a design process, we embrace failure. Often, it is through experimentation that new ideas and possibilities develop – there has to be room in the creative process for 'happy accidents'. It is this spirit of exploration that led us to take the Japanese traditional architectural technique of shou sugi ban as the starting point for our latest experiment.
Our intention in employing the Japanese wood-charring technique was to create a black colour for the legs and frame that would create a pleasing contrast with the lighter shade of the seat and backrest. It did not go entirely to plan.
While experimenting with the flame, we discovered that burning the wood could achieve some startling aesthetic effects that, although perhaps not the intended outcome, had a beauty all their own. Our new Note Editions launch is a celebration of this approach – and of the beauty that is often – and often only – to be found in what we call failure.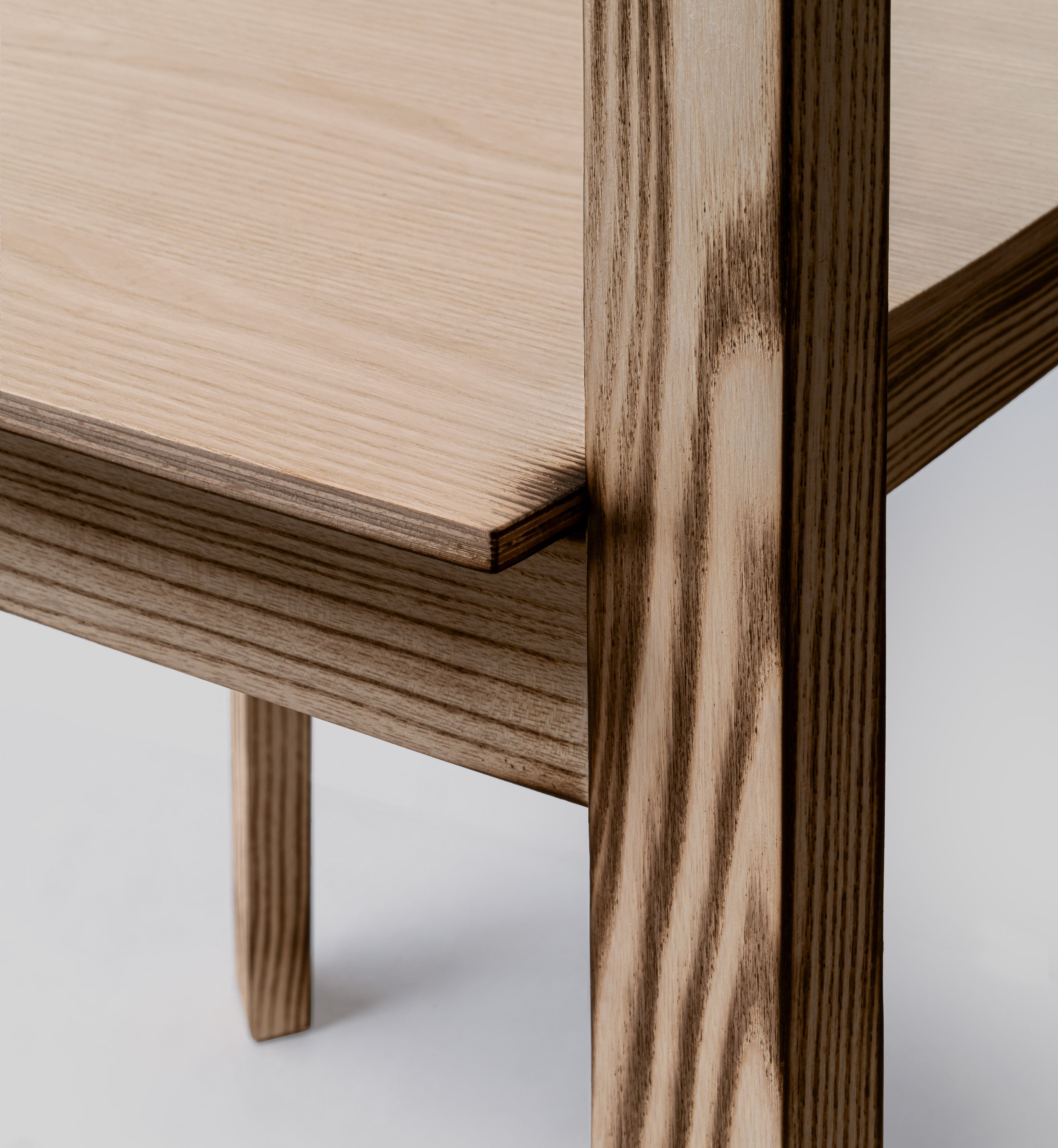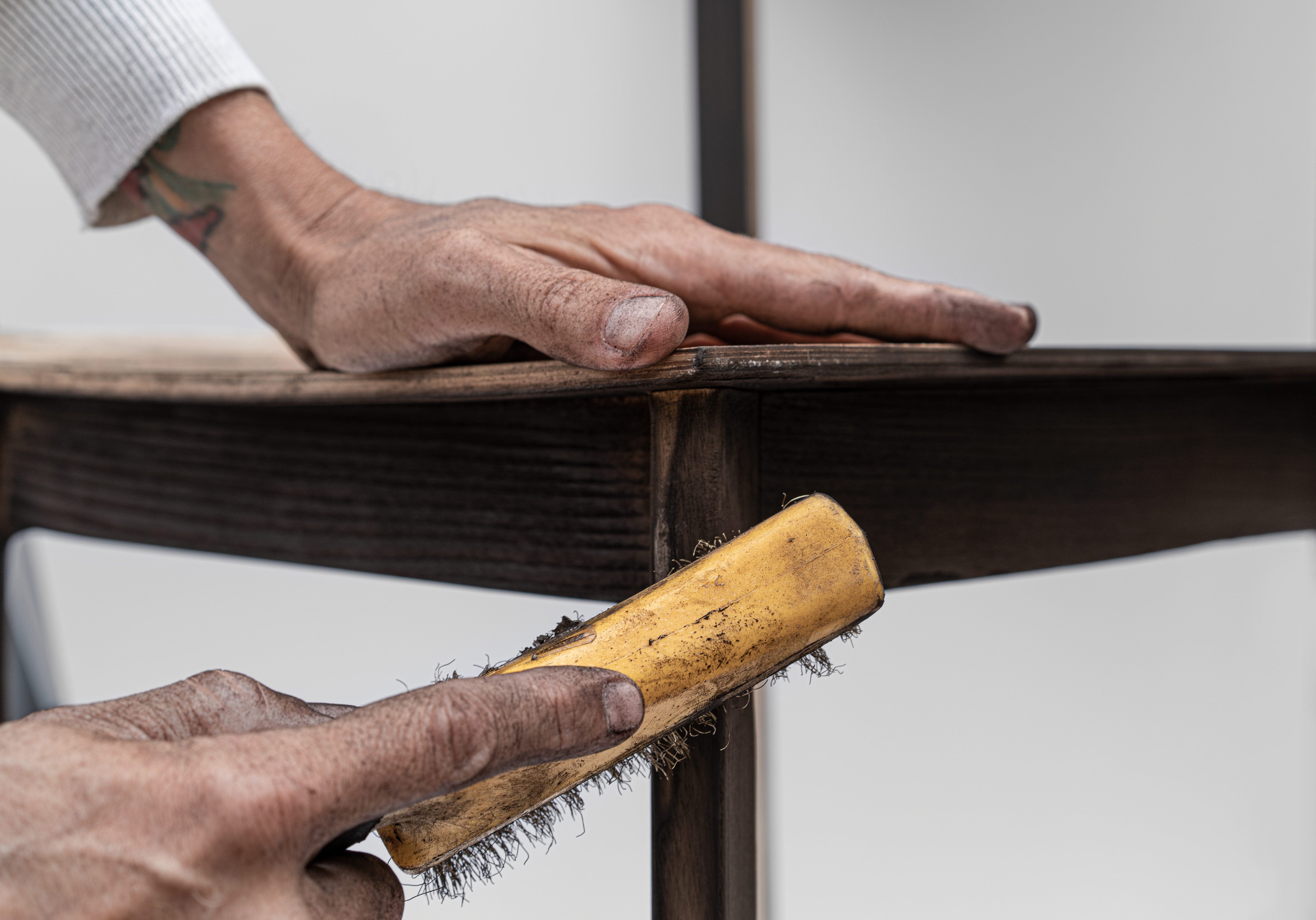 There are three versions of Candid available as Note Editions, each one representing a different stage in the process of shou shugi ban. The chairs are manufactured by the great artistans at Zilio A&C, a traditional family owned chair company, producing wooden chairs for over 60 years. The burned version is then burned in-house by hand at our studio in Stockholm.
Blonde – A natural, untreated Candid chair in plain ash wood. This is the starting point, before any flame is applied.
Burned – A failure. An accident. A work of art. This is an experimental edition of the Candid Chair with a charred effect on the legs and frame which underlines the natural colour and pattern of the wood grain.
Black – The Classic Candid design with black stained-ash legs and a contrasting smoky-toned seat and back. This is the intended outcome of our experiment with open-flame charring.
"I love how the burning enhances the natural pattern in the wood, which makes the expression so much more dynamic and ensures every chair is unique."
– Malin Engvall, Note Design Studio
Created for Zilio A&C, Candid is a dining chair that celebrates the elegance of strong and simple forms. Straightforward in its shape and honest in its material expression, the Candid chair has a strong and clear silhouette, achieving a powerful visual impact despite the modesty of its dimensions. Its four trapezoidal legs are angled towards the centre of the seat, which means that the appearance of the chair changes depending on the angle from which it is viewed.
A simple, everyday, multipurpose chair that would be comfortable in both commercial and domestic settings, Candid has become one of our most popular products for Zilio A&C since launch, and one of our own favourite designs – it's sharp, minimalist and extremely comfortable.
'No gimmicks, no tricks. Just as candid
as its name.'
– Kristoffer Fagerström, Note Design Studio
Choosing a selection results in a full page refresh.
Press the space key then arrow keys to make a selection.