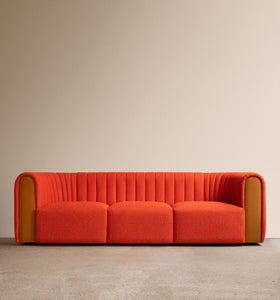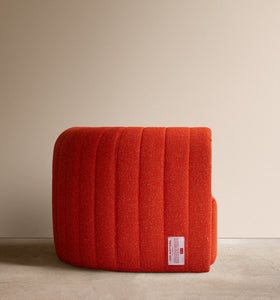 CORE
7000€
Core's volumes show matter in its pure state. Its formal design, which brings to mind classically-inspired furniture and shapes, presents its most contemporary facet through the materials used.
Its generous and comfortable seat is embraced by a delicate quilted back. The balance of the Core resides in the harmonious union of its parts, which naturally fit together like elements chiselled by a sculptor, as if they have been built from a single block of material.
Available in Kvadrat - Pliot 552 with Planum 351 at _editions.
DIMENSIONS
1.63 m3 / 1 pack / 95,8kg
Total height: 73 cm
Seat height: 42 cm
Seat width: 193 cm
Total width: 250 cm
Seat depth: 55 cm
Total depth: 85 cm
EXECUTION
Base: Kvadrat - Planum 351
Top: Kvadrat - Pilot 552